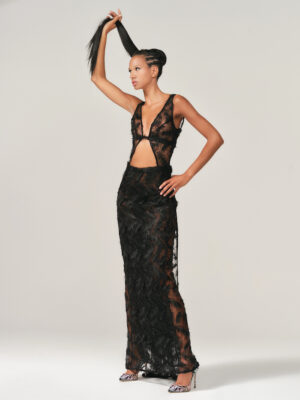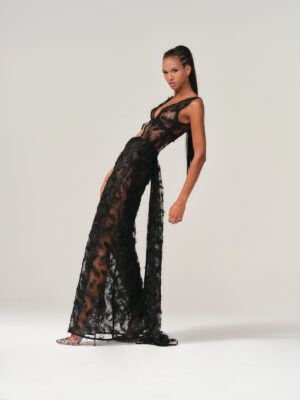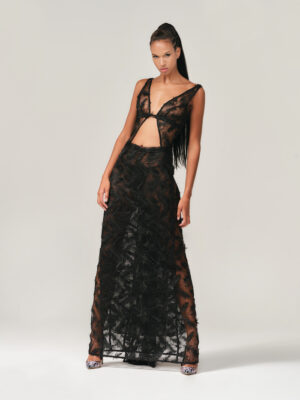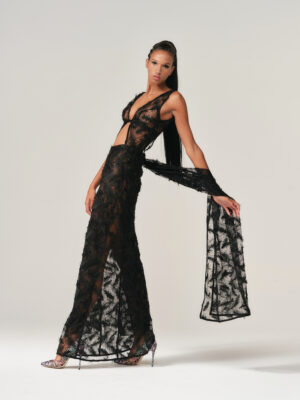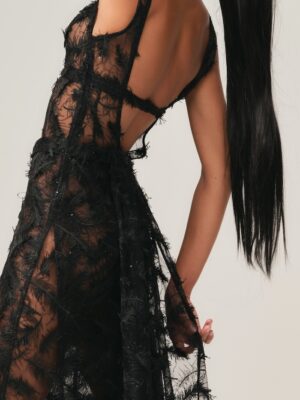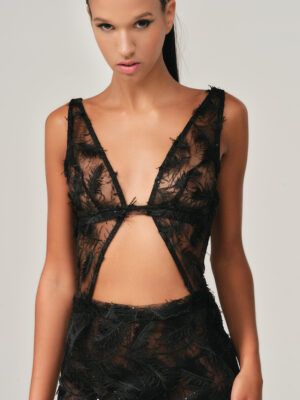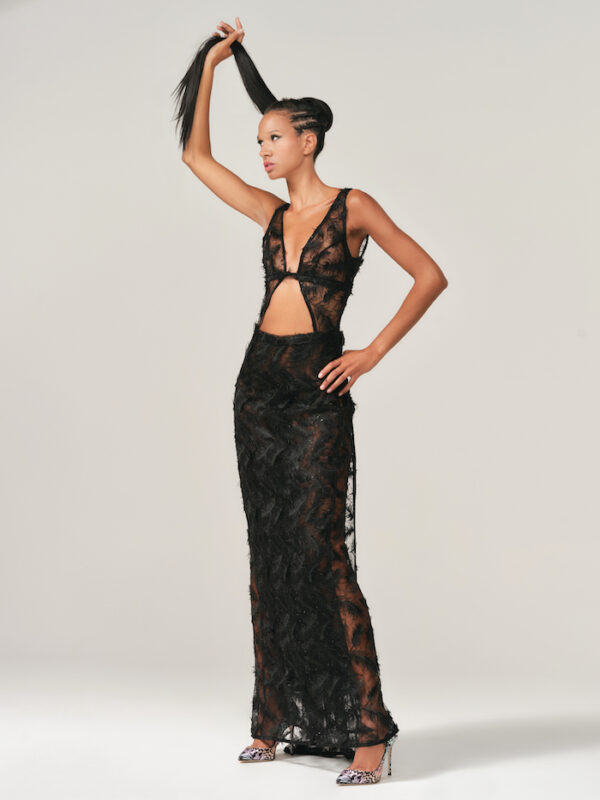 Dina Dress
€725.00
Original black feather lace dress embroidery with micro sequins, the detail of the feathers gives three dimensionality. Lovely with fantastic effect.
Detail
The dress is wonderful and gorgeous and fancy in black. Standing, comfortable to wear, ideal for special occasions as evening dress
Worldwide shipping with FedEx in 2 to 3 business days - Free returns.
Please log to your account to add this product in your wishlist